CONTAINER
Performances + Events
CONTAINMENT
Online Performances
A series of online performances commissioned by LEVEL as a part of the CONTAINER Project: exploring the complex relationship between body image, societal taboos and notions of containment imposed by our culturally defined beliefs and behaviours.
Streaming from 8.00pm
18th & 19th September 2020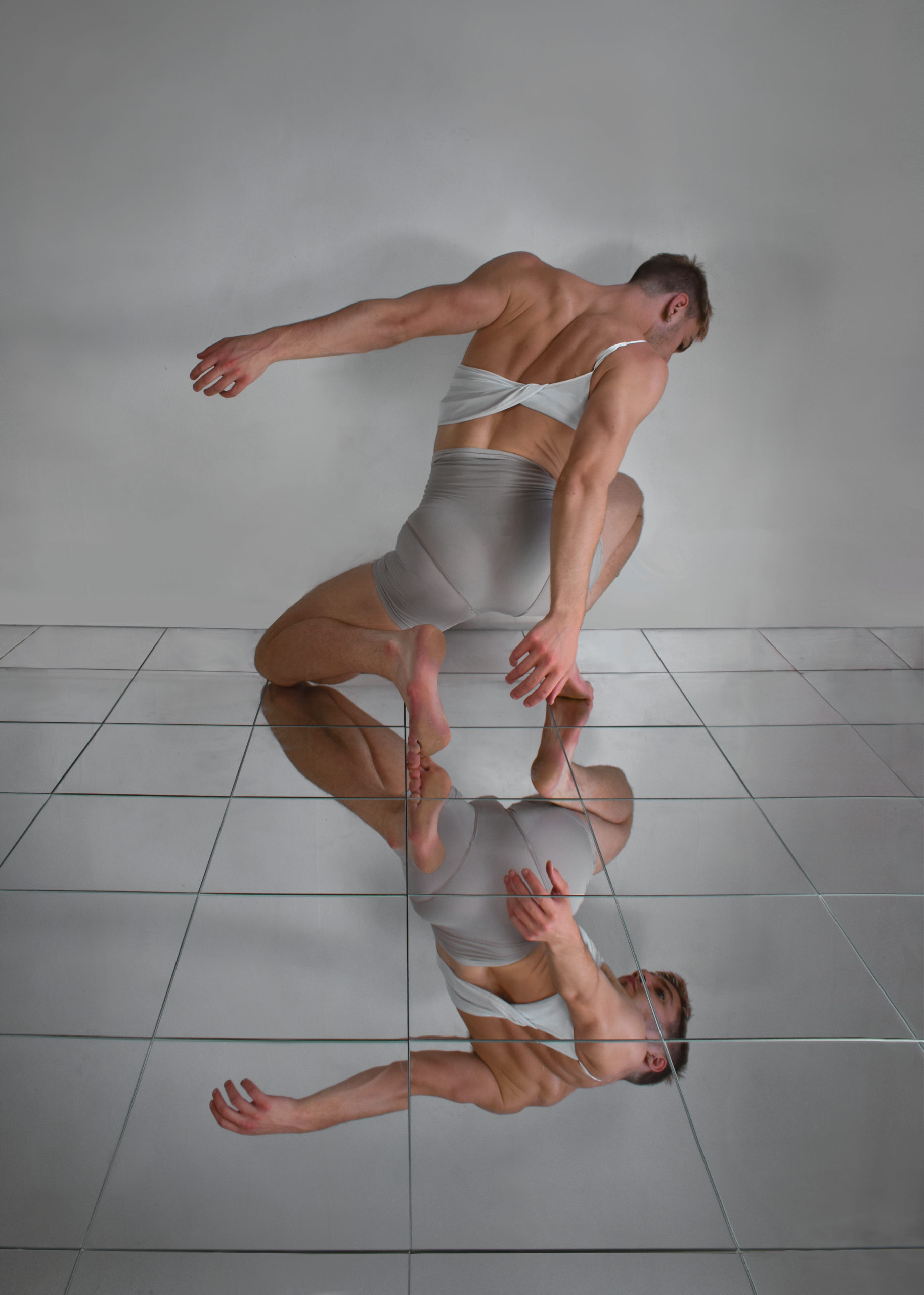 Choreography & Performance: Jonathon Luke Baker
Sound: Andrew Williams  (LEVEL)

INHABITANTS is a new 30-minute performance based upon common gestures found in everyday body language. These are translated into repetitive movements, carefully developing and transforming into intriguing physical motifs. The work sets out to portray how connections between our personal body language and our sense of self image manifest within our society. In doing so, INHABITANTS explores Jonathon's personal relationships to his body, including his identities as a queer person, as a dancer and as a human being.
Developed as a part of the CONTAINER project in collaboration with LEVEL.

Jonathon Luke Baker is a dance artist and movement director. He has danced for companies such as Royal Opera, Rambert Company and New Adventures.
Baker's work is inspired by different dance styles but his main desire is to express a feeling or mood whether that be through technical choreography or raw movement.
You can find out more about Jonathon via his instagram @jonathonlukeb
 We want everyone to be able to access the activities and performances we offer, and we actively encourage people with a learning disability to take part in our integrated programmes. 
If you have any other questions or concerns about accessing any of our sessions, please speak to a member of our friendly team who will be very happy to help you. We can work with you to offer tailored resources and/or advice on how to support someone during a session.