FROM MONDAY 7TH SEPTEMBER
We're thrilled to announce that we are opening LEVEL Arts Centre's doors to the public for the first time since March.
Although our doors have been closed for the last several months, the LEVEL team have been working hard behind the scenes to bring the latest series of cutting edge work to you.
You can book hourly slots for groups of up to 6 people and the installations will be running on Mondays, Wednesdays and Fridays 
DEGRADATION
an interactive audio visual installation developed at Level Centre by Martyn Stonehouse.
QUANTUM SPACE
an immersive, responsive and interactive piece by Russian artist collective, Kuflex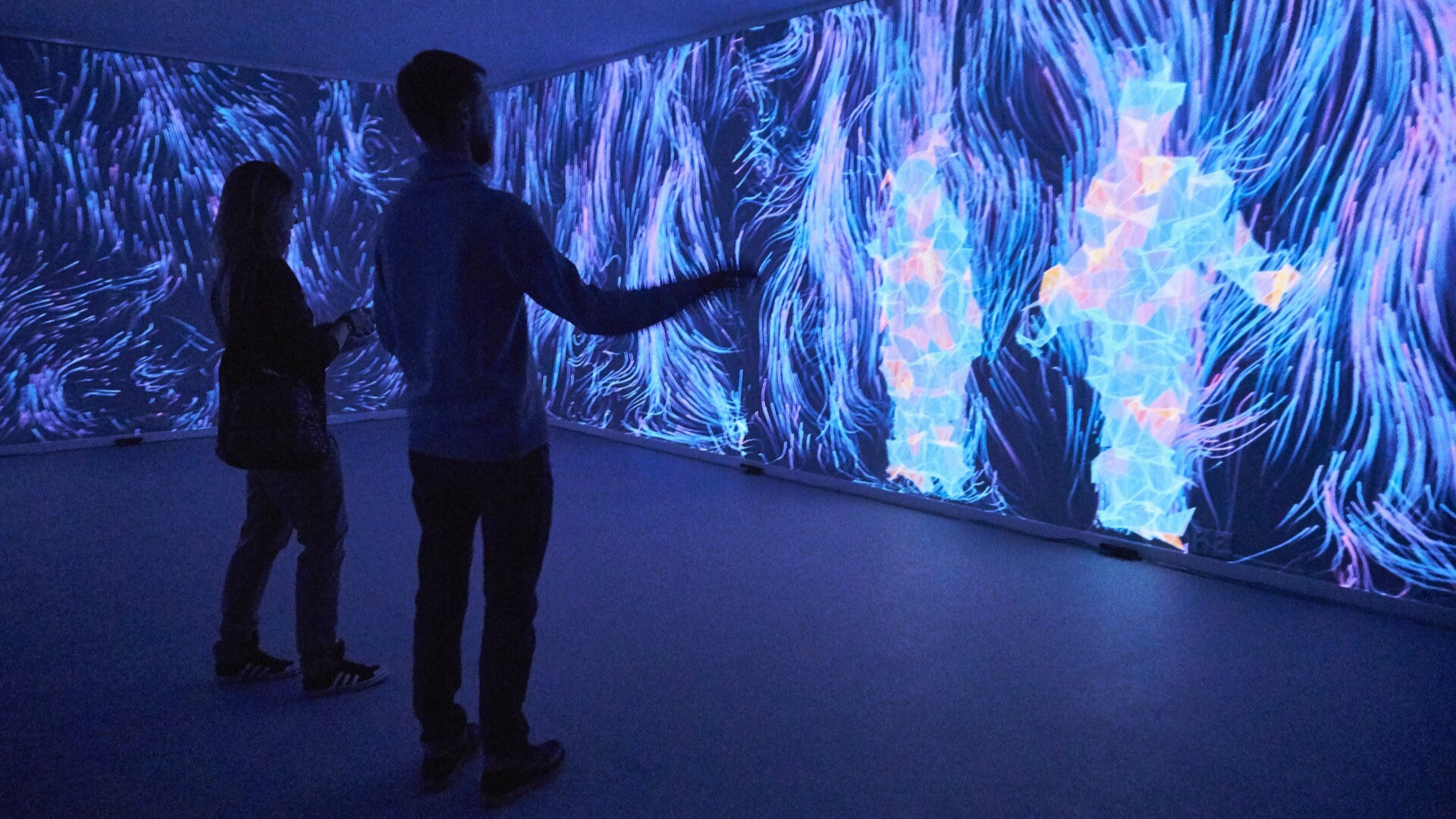 You can book hour slots to visit the intallations on these days
 To ensure visitors are as comfortable as possible and to keep in line with all Government Guidelines, we will be opening with these measures in place:
– visiting is by appointment only, in hourly slots (please book your slot via the link below)
– up to a maximum number of 6 people from two separate households per booking
– sanitising stations will be situated at the LEVEL entrance and before entering each installation
– the centre will be cleaned between each group slot
– face masks must be worn at all times within the building by visitors and staff. If you decline to wear a face mask you will not be admitted into the building
-Contact details from the lead group member will be taken during the booking process and confirmed during your booking – LEVEL Centre Ltd will keep this information temporarily on file for 21 days to support NHS Test and Trace
For more information about NHS Track and Trace, please visit the Gov.uk website.
The LEVEL Centre is an award winning purpose built contemporary arts space located at the edge of the Peak District in Rowsley in rural Derbyshire.
If you've never visited us before, please have a look at our about page where you will find all the details you need for an enjoyable trip to LEVEL.
If you need any more information please phone:
01629 734848