Archive of work uploaded as a part of the NUDE Project
NUDE: Live Life Drawing & Performance
We have completed the first in our series of this exciting new take on traditional life-drawing. In this remote, screen-based world we suddenly found ourselves in after lockdown, we began asking ourselves how bringing a 3D experience into a 2D medium (contained on a screen) could offer new perspectives and interesting ways of engaging with the human form and body. 
NUDE has been a series of live online events which have provided unique opportunities to sketch, draw and mark paper in response to performances by a nude performer/model. For this first project the performer used the theme of 'Containment' (in all its meanings) as a starting point to create and prepare four improvised performances. We invited our participants to submit their work to our gallery which we've update throughout the project. 
 NUDE formed a part of the LEVEL CONTAINER Research & Development Project – developing artistic material that challenges – explores – exposes perceptions of identity, disability and cultural pressures/belief surrounding our relationship with the human body. 
Find out more about the project: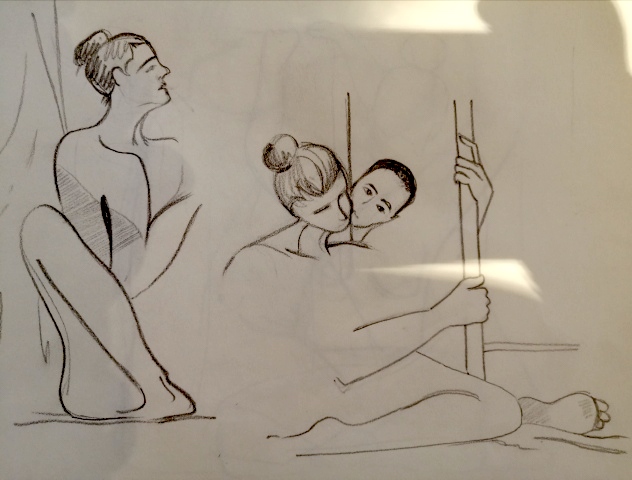 FULL GALLERIES
Participants images uploaded after each event
Images: Nude IV
05/06/20 & 08/06/20
Images: Nude III
28-05-20 & 01/06/20
Images: Nude Pilot
30-4-20