NUDE
Live Performance & Life Drawing
A Series of Online Events, Courses & Performances
NUDE
Part of the 'Container Project'
OUTLINE
In May 2020 LEVEL Arts Centre launched a new online programme in response to the COVID 19 lockdown. NUDE forms a part of this providing a series of live events combining performance art and life drawing.
During the COVID 19 lockdown in the UK we have challenged ourselves to provide interesting opportunities for our artists and performers to create live events that can engage new audiences and offer a creative resource in this remote, screen-based world that we suddenly found ourselves in.  The NUDE project set out to ask ourselves how bringing a 3D experience into a 2D medium (contained on a screen) can offer new perspectives and interesting ways of engaging with the human form and body. NUDE was launched in May 2020 and comprises a series online events which provided unique opportunities to sketch, draw and mark paper in response to performances by a live performer. For the first project we commissioned performer Rachel Gay to develop four improvised performances each exploring the theme of 'Containment' (in all its meanings). Each performance was repeated providing a total of eight public life drawing events available through Zoom. These were untutored life drawing sessions with an option to be guided by artist Georgia Peskett.
Work created by people during these events now forms our online NUDE Galleries. We have been very pleased with the response with some amazing images demonstrating a variety of styles and approaches.
Click on Image for NUDE Gallery.
Zoom images from the NUDE III rehearsal
Video clips featuring and documenting material created by Performer Rachel Gay for the Containment Project will feature on this site soon.
New performances are currently being prepared for future events. 
NUDE CONTAINMENT Project (completed)
NUDE 1
PERFORMANCE I
Thursday 14 May 2020
2.00 – 3.30pm
NUDE I
PERFORMANCE 2
Thursday 14 May 2020
7.30 – 9.00pm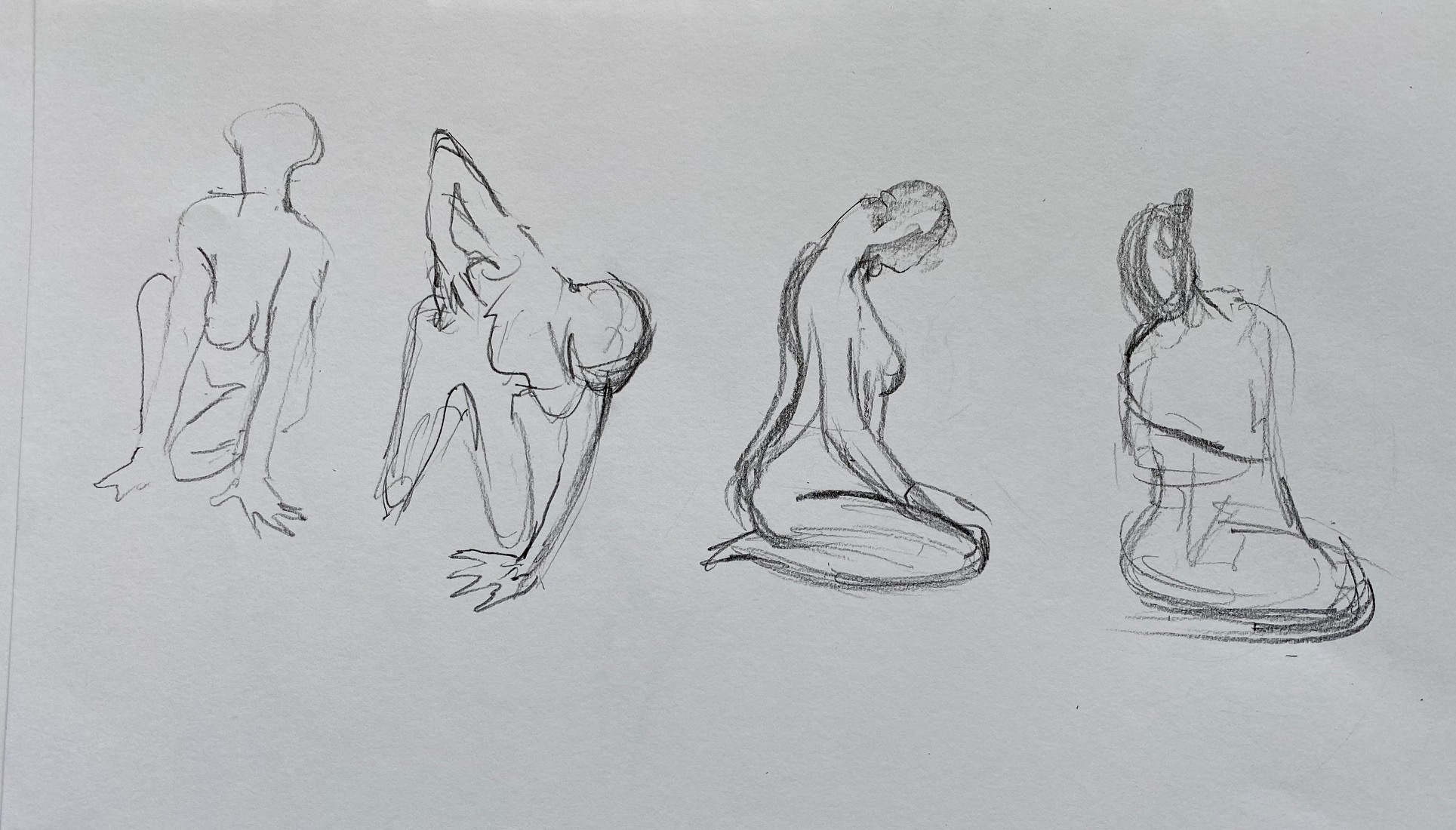 NUDE II
PERFORMANCE I
Thursday 21 May 2020
2.00 – 3.30pm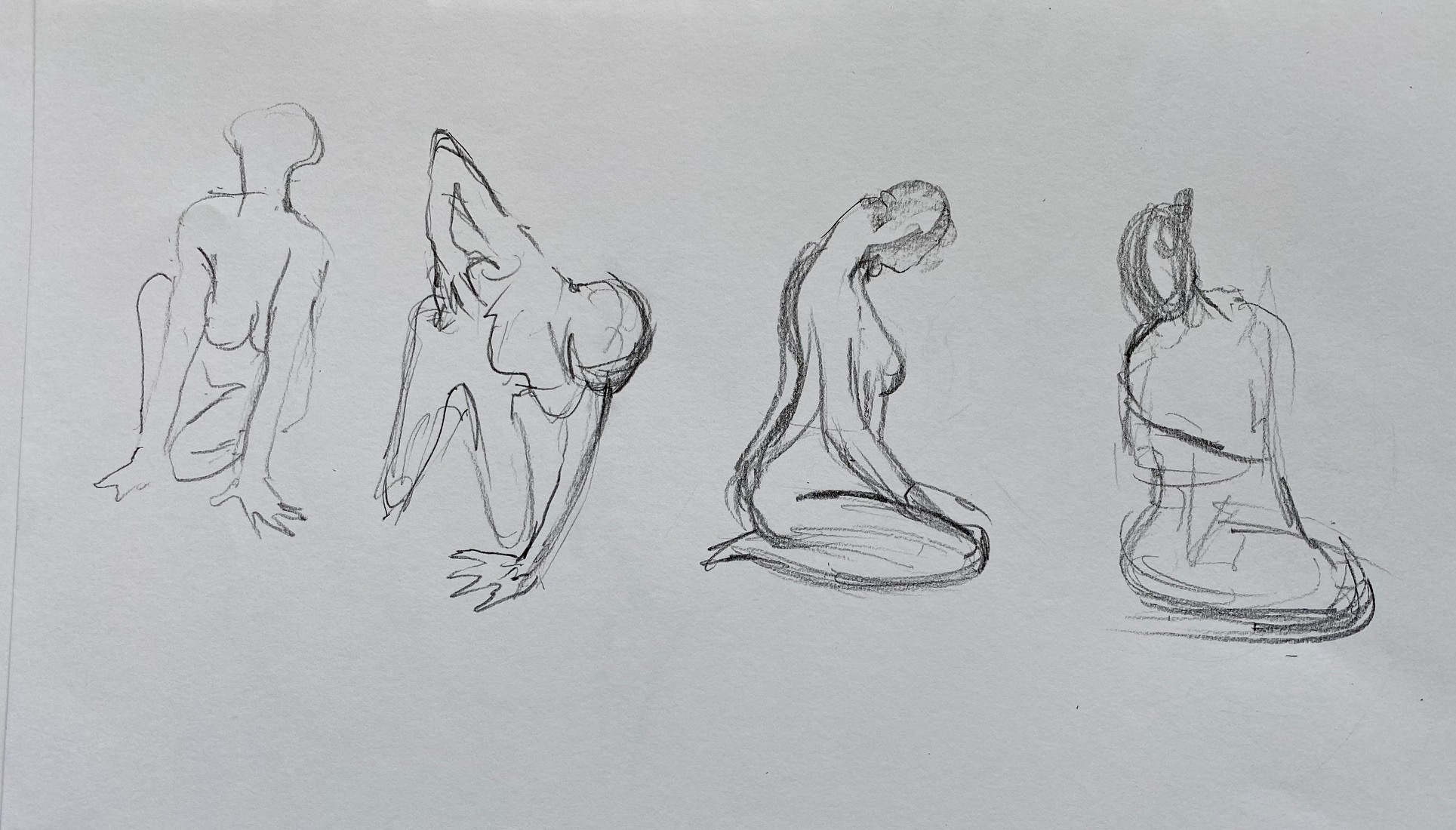 NUDE II
PERFORMANCE 2
Thursday 21 May 2020
7.30 – 9.00pm
NUDE III
PERFORMANCE I
Thursday 28 May 2020
2.00 – 3.30pm
NUDE III
PERFORMANCE 2
Monday 1 June 2020
7.30 – 9.00pm
NUDE IV
PERFORMANCE I
Thursday 4 June 2020
2.00 – 3.30pm
NUDE IV
PERFORMANCE 2
Monday 8 June 2020
7.30 – 9.00pm