Use our Accessibility Toolbar to customise your experience on The LEVEL Centre Website
Part-Time Building Maintenance Officer
This information is available in the following formats:
HTML Webpage (see this page below)
If you need this page audio described, please use our Browsealoud toolbar which can be activated in the yellow box at the top of this page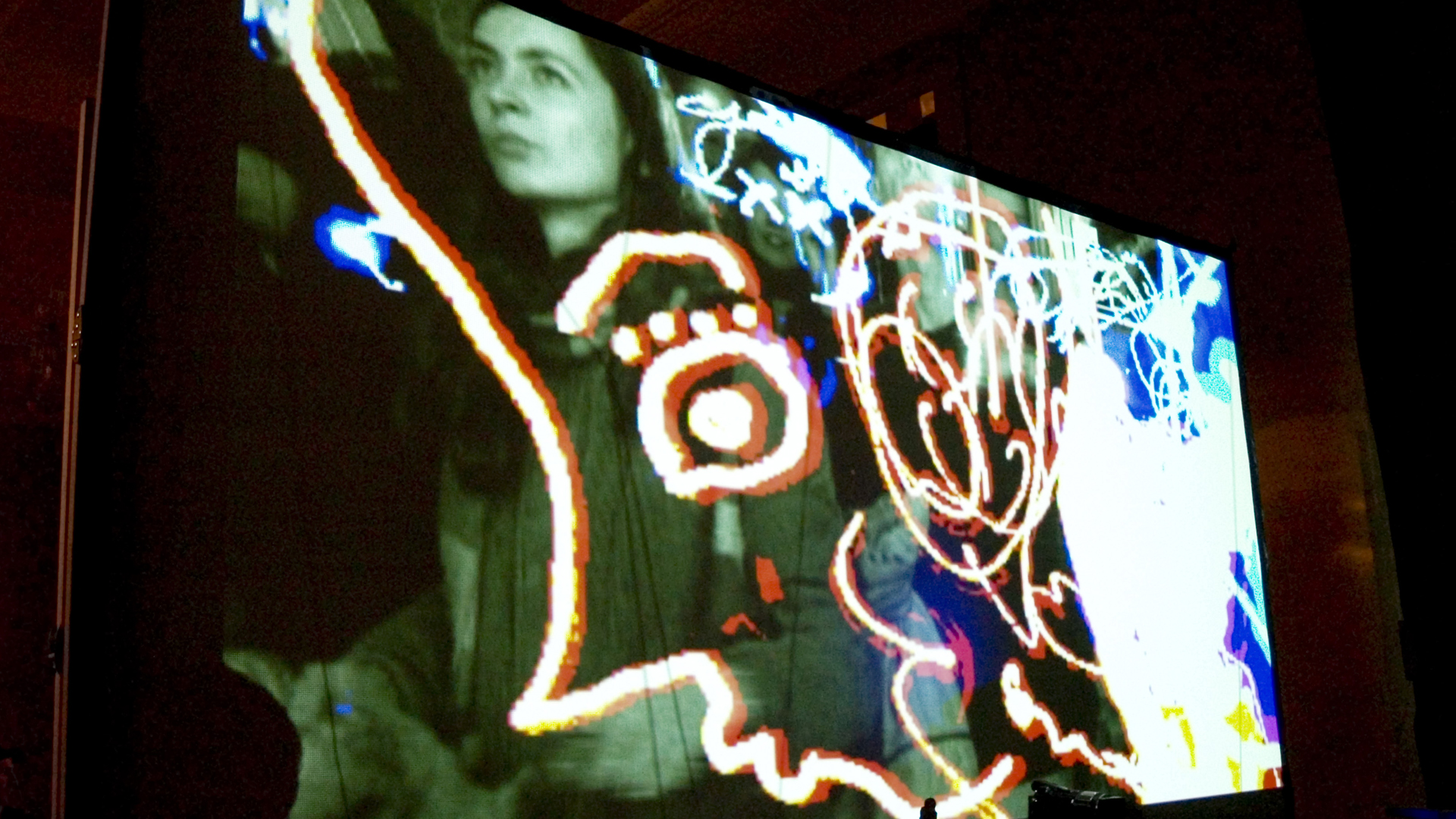 Part-Time Building Maintenance Officer 
Thank you for your interest in the role of Part-Time Building Maintenance Officer for LEVEL Centre. This pack includes information about the role and organisation. 
MISSION (why we exist): 
LEVEL creates, promotes and celebrates the art that 'difference' makes.  
VISION (what we want)
To embrace creativity and present contemporary work visually, performatively and digitally for, by and with disabled adults and beyond.
About LEVEL Centre – https://levelcentre.com/
LEVEL is an Arts Council England National Portfolio Organisation challenging perceptions and traditional notions of art, culture and societal divisions. LEVEL produces and promotes art that is powerful and of relevance to society. It is a multi artform centre that puts creativity and learning disabled adults at its heart. It has a strong track record of producing and presenting digital art. 
We work with:
Learning disabled and disabled people

Artists, performers and interesting people

Cultural and creative organisations

National & International partners
Job title: Part-Time Building Maintenance Officer
Responsible to: Administration Officer
Responsible for:
Cleaner
Contractors
Personal Requirements
A hard-working, honest, dependable, self-motivated person to act as LEVEL Centre's caretaker and cleaning supervisor, willing to uphold and support the aims and values of Level Centre.
Duties and Responsibilities
Security
Open and close the building when required

Open and close the building for evening/weekend use at times discussed and agreed in advance for programmes and projects

Undertake weekly tests of the fire alarm

Responding to, and resetting of, the alarm, liaising with the police and alarm company.

Checking and securing LEVEL Centre premises subsequent to out of hours intruder alarm activation if required by the Security Company

Register as main Key Holder and be the first point of contact in an emergency callout situation

Overall security of LEVEL Centre including the locking of all windows, doors and gates.

You may be called out at unsociable hours or at weekends to deal with security problems, make emergency repairs or allow access to any contractor who may be working on the site or weekends.
Cleaning
Cleaning duties will include the following:
To manage the Cleaner to clean LEVEL Centre to the highest possible standards

Undertake cleaning when required outside of the Cleaner's contracted hours

Wiping, polishing, dusting if required

Spot cleaning of spillages

Emptying and cleaning bins

Cleaning of toilets and toilet areas, and ordering and replenishment of paper towels, toilet rolls and other disposables.

Cleaning of internal glass, internal and external door glass and internal side of external windows

Cleaning of external windows as necessary or manage external contractors

Straightening furniture and general tidying up of designated areas
General
Returning to LEVEL Centre between shifts if essential

Upkeep and general care of LEVEL Centre

Managing recycling and bins in preparation for pick-up

Ensuring that external rubbish is stored appropriately

Sweep yards, pick up litter and be responsible for the removal of all debris from paths, pebbled areas, flowerbeds and all entrances.

To empty internal communal rubbish bins daily and work with staff on recycling initiatives.

To order and keep cleaning supplies, toilet roils and hand sanitisers plenished

Carry out general maintenance and minor repairs to property, fixtures, fittings and equipment, which are not beyond the scope of an unskilled handyman.

Drawing the attention, via the Administrator, to any repairs or maintenance work, which is beyond the competence and responsibility of this role.

Directing workmen and contractors to the sites of repair and maintenance work and inspecting the work of contractors where there is a requirement to sign a satisfaction note at times that pose limited impact to the LEVEL Centre programme of activities.

General porterage duties and moving of furniture

Assisting staff with simple tasks as requested

Checking damage/security every morning on arrival at the premises

Welcome venue hirers as required – opening, closing and general duties

Preparation of LEVEL Centre for events/projects as required

Receive and check goods and supplies and take them to the appropriate place for storage

Ensure that all refuse is disposed of promptly and stored away from the main building

Routinely clean light fittings

Ensure that clear passage is maintained on fire escape routes

Test fire alarms weekly. Maintain test register

Carry out periodic cleaning of all internal surfaces

Report any defects of building, furniture, fittings and equipment to the Administrator

Grounds Maintenance

Regular check of roofs for pooling, debris, plant growth etc.

Regularly check and clean external lights

Keep all hard surfaces free of moss and weeds

Check the septic tank and empty as required

Monitor the water pumps to reduce the risk of flooding

Organise annual maintenance of the Eska frame and hoist

Disinfect drains and dustbins regularly

Make safe any hazards and ensure that the area is cordoned off

Keep paths, entrances free of ice and snow to ensure the safety of staff and visitors.

Undertake any training as instructed by LEVEL Centre

Be willing to turn on technical equipment and reset exhibitions
Management
Be responsible for monitoring and ordering cleaning supplies and equipment

Noting, monitoring and reporting any defects in the buildings to the Administrator

Meet regularly with the Administrator re: Health and Safety issues and Building Maintenance

Report to the Board as necessary

Monitor the work of contractors working on site

Review suppliers and make recommendations for consideration and monitor suppliers for Heating, Lighting and Water

The switching off of all lights and appropriate electric plug sockets

Ensure that all lights and heating are working effectively

Read Gas, Electric and Water metres as required

Monitoring and setting of heating controls and boilers

Be aware of the location of all stopcocks, gas and electricity meters and read meters as required

Ensure that the boiler room is tidy and that no flammable material is stored there

Use appropriate PPE

Replace, repair light fixtures

Any other work requested by, and deemed appropriate by, the Executive Director
Hours of Work
The working week will be 20 hours with a requirement to be on the LEVEL Centre premises:
LEVEL Centre
LEVEL Centre is a contemporary Arts Venue. The core business hours are Monday – Friday 9am – 5pm. There will be occasional activities that take place in the evenings and weekends. These hours will be discussed and agreed in advance.
It is proposed that the Building Maintenance Officer works flexibly. Proposed hours of work from 8.30 – 10.30am and 4 – 6pm daily.
However, variations to these times may be necessary on certain occasions when meetings, building work, exhibitions, events, performances, functions etc are held at LEVEL Centre. Any variation will be notified in advance.
There will be an entitlement to 13 days of annual leave per year plus a proportion of bank holidays.
Equal opportunities
We are committed to achieving equal opportunities in the way we deliver services to the community and in our employment arrangements. We expect all employees to understand and promote this policy in their work.
Health and safety 
All employees have a responsibility for their own health and safety and that of others when carrying out their duties and must help us to apply our general statement of health and safety policy.
Safeguarding Commitment
LEVEL Centre is committed to safeguarding and protecting the welfare of everyone and expects all staff and volunteers to share this commitment. A satisfactory Criminal Record Bureau check will need to be returned prior to commencement of employment.
Terms and conditions:
Salary: £12,000 per annum (equivalent to £24,000 full time salary)
Hours: 20 hours per week.
Occasional evening, weekend and bank holiday working may be required
Holiday: There will be an entitlement to 13 days of annual leave per year plus a proportion of bank holidays.
Pension: 
The Company operates an auto enrolment pension scheme deferred for 3 months from joining the Company with Nest. The contributions to this scheme are in line with the current minimum requirement and are based on qualifying earnings. Further information can be found at www.nestpension.org.uk
Probation: 2 months
Notice: one week during probationary period and one month thereafter
To apply, we require you to complete an online form* equal opportunities monitoring  (see below for details) and upload a CV, details of two referees and a covering statement. Your covering statement should outline your suitability for the role. 
*Our website has Browsealoud toolbar software installed to make it more accessible- if you require any assistance please contact us on info@levelcentre.com
LEVEL will accept the following formats for the statement, please clearly label your files with your name:
Written statement that is no more than 2 sides of A4

Video submission that is no longer than 5 minutes – BSL, Makaton, spoken

Audio submission as an MP3 or WAV file, that is no longer than 5 minutes
We positively encourage people with disabilities or from minority ethnic backgrounds to apply to join our teams as they are under-represented within Level Centre's workforce. 
Timeline:
Deadline: 9am on Monday 6 September 2021
Interviews: Week commencing 13 September 2021