Use our Accessibility Toolbar to customise your experience on The LEVEL Centre Website
We love building the LEVEL community, and our connection to former residency artists doesn't stop at the end of their time with us!
We're always looking for ways of working with artists again in the future. When artists are awarded a residency it's because we see something special –  spark and innovation alongside values that mirror our own. We enjoy hearing how artists have continued to develop their practice and shouting from the rooftops about their successes, we're proud to to have played our small part.
Meet our Residency Lab Alumni
Click on the images below to read more about the artists and their time with LEVEL.
Gobscure
Gobscure make award-winning sound-art and are part of Graeae's Beyond scheme supporting disabled artists. During their residency they will be collaborating with Alex Kelly of Sheffield-based theatre company Third Angel, developing their next show Heartfelt – a highly visual show with bleak humour, offering creative and interactive ways to rewrite the future
Daniel Longhurst
Daniel Longhurst is a Derby born dance artist, graduating from Trinity Laban Conservatoire of Music and Dance with a focus on physicality, improvisation and contact work at the core of his practice. In 2021 Daniel spent time exploring grounding and non-verbal communication; themes that are informed by his brother who is non-verbal and on the autistic spectrum. During his residency, Daniel will be exploring his experiences of working as his brother's informal carer through his choreographic work.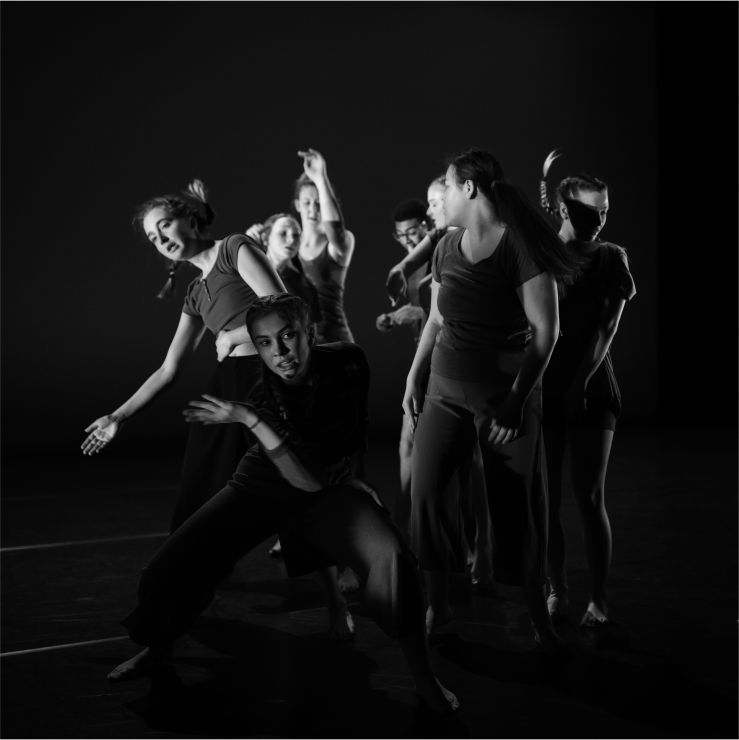 Young Amici
Part of Amici Dance Theatre Company, Young Amici shares the same ethos as its parent company, providing a safe space where individual creativity can develop. During their residency Young Amici will be exploring connection – choreographing a piece with other dance groups through sending written dances, messages and drawings to each other.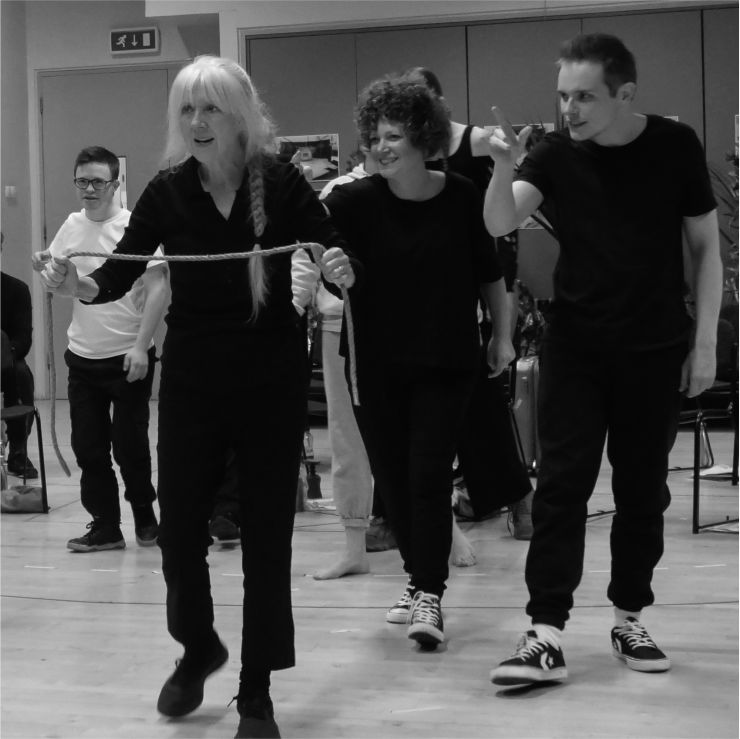 Separate Doors
Separate Doors is a theatre company who aim to increase the representation of people with learning disabilities and neuro-diversities in theatre, film and TV. Following on from the success of their Writing Tomorrow's Theatre project, during their time at LEVEL they will be using their residency to work with an advisory board of learning-disabled actors and explore ideas for their next project Directing Tomorrow's Theatre. 
Shadia Houssein
Shadia is a mixed media artist who creates contemporary installations that challenge the conventional use of objects and explores environmental themes. During her residency, Shadia created a multi-sensory interactive space using repurposed materials and delivering workshops with learning disabled adults.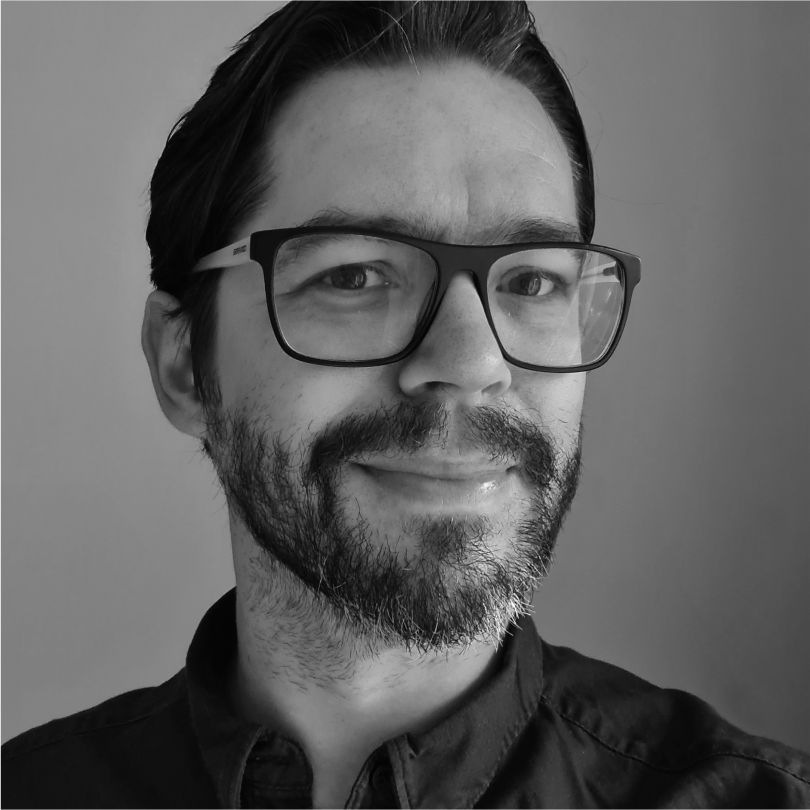 John Whall
John Whall is a digital participation artist, curator and producer who uses digital tools to engage audiences with contemporary arts and culture. During his residency, John explored participatory practice through conscious experiences of online and offline immersive creative spaces. 
Hubbub Theatre
Hubbub Theatre Company create original theatre productions and provide actor training for people with Learning Disabilities. During their time at LEVEL they developed a wellbeing workshop programme using physical theatre and a range of creative approaches. They also shared ways to connect the community through their Agents of Kindness, and explored how we can change the world one small act of kindness at a time.
Ryan Heath
Ryan Heath creates moving image, painting and sculpture. He explores the history and potential futures of urban and rural landscapes through world-building, in turn framing new possibilities for them. During his residency Ryan worked remotely with some of LEVEL's participants to create a series of drawings on the theme of 'The Derbyshire Countryside' to be used in a digital artwork.
Maral Mamaghani
Maral is a Deaf Iranian artist. Her work explores the barriers she encounters in everyday life, being Deaf, female and a refugee. She communicates through her artworks, combining feminism and cultural politics. Her aim is that her jewellery has a story. As both an artist and a narrator, she depicts the wearer's character through the jewellery she makes. 
Juke & Lake
Jake Jarvis and Luke Greenwood make up the duo Juke & Lake. Jake is an accomplished physical theatre performer in both theatre and film, he has performed in several short films and has extensive theatre experience. Jake is also a skilled drama practitioner and works in special schools. Luke is a skillful actor and physical theatre performer, and is a founding member of Spectra, a performance company that draws on the diverse creativity of its mixed professional and learning disabled community to devise multi-sensory theatre. 
Abbie Thompson
Abbie is a freelance dance artist. Her practice is driven by finding the enjoyment of movement. Abbie works with improvisation, Laban movement principles and primarily strives for her practice to be inclusive. Abbie relishes in her own projects to be research-based, her recent projects have included exploring the relationship between the audience and humour in contemporary dance and investigating how Laban's theories can be incorporated into inclusive practice.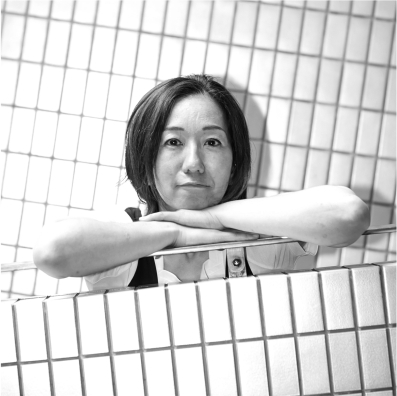 Chisato Minamimura
Chisato Minamimura is a Deaf performance artist, choreographer and BSL art guide. Born in Japan, now based in London, Chisato has created, performed and taught internationally, including 3 years as a company member of CandoCo Dance Company. Chisato approaches choreography and performance making from her unique perspective as a Deaf artist, experimenting and exploring the visualisation of sound and music. By using dance and digital technology, Chisato aims to share her experiences of sensory perception and human encounters.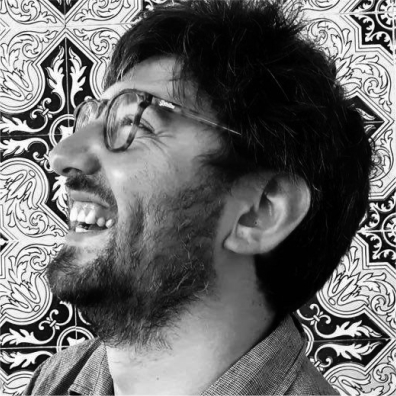 Will Hurt
Will Hurt is a Visual Artist and Creative Technologist based in Norwich. He uses computers and code to investigate novel modes of drawing and virtual representations of physical spaces. His inclusive work often invites people to co-create with the software he has produced.  Outputs include interactive installations, apps, large-scale prints and gallery exhibitions, leaving participants with a new appreciation of their locality and a playful excitement for the incredible things they can create.