Use our Accessibility Toolbar to customise your experience on The LEVEL Centre Website
In the Mix: Remix
Three performances at Level Centre, Saturday 9 July
After I Died
Open at Level Centre until 30 June
Level is a registered charity that 'Celebrates the Art that Difference Makes. We're open year-round with an exciting programme of visual art exhibitions and digital installations, alongside artists residencies and creative workshops.
Everything we do has a value, our support goes beyond creativity, offering experiences that make a difference.
We're delighted to welcome four new members to our board: Omar Khan, Ness Brooks, Rebecca Brown and Julie Usherwood.
Read more about our new board members…
Level Residency Lab is a research and development opportunity for professional artists who either identify as disabled or whose work is suitable for learning disabled adults and the wider community. 
Read more about our residency Lab…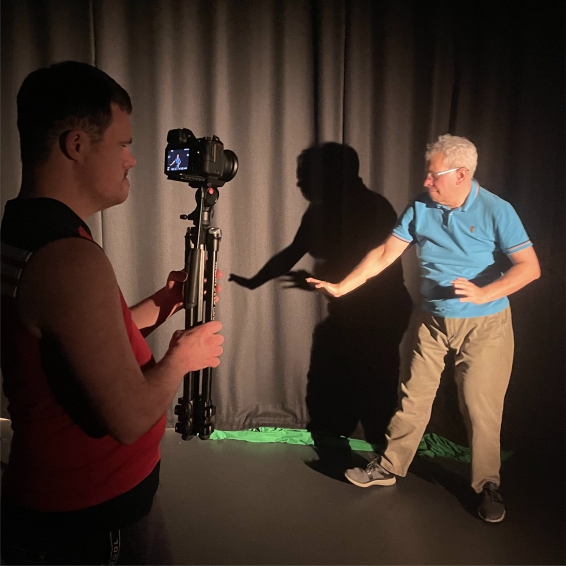 LEVEL Makes is our programme of Art and Performance workshops that explore creativity and expression for learning disabled adults. We have both in-person classes at Level Centre in Rowsley and an online perfomance class.
Read more about our workshops…
With your support we can extend our work further into the community. We want to work with more disabled artists; create more exciting installations and inspire other organisations to put access at the heart of everything they do.
Subscribe to Our Newsletter