The Art that Difference Makes
LEVEL is an Arts Council England National Portfolio Organisation challenging perceptions and traditional notions of art, culture and societal divisions. We produce and promote art that is powerful and of relevance to all of our society – art that is not afraid to be different.
Multi media installations
Sound events
Performances & Performance Art events
Visual Art exhibitions
Interactive Digital Art
Workshop events and projects
Symposiums & Training/research sharing events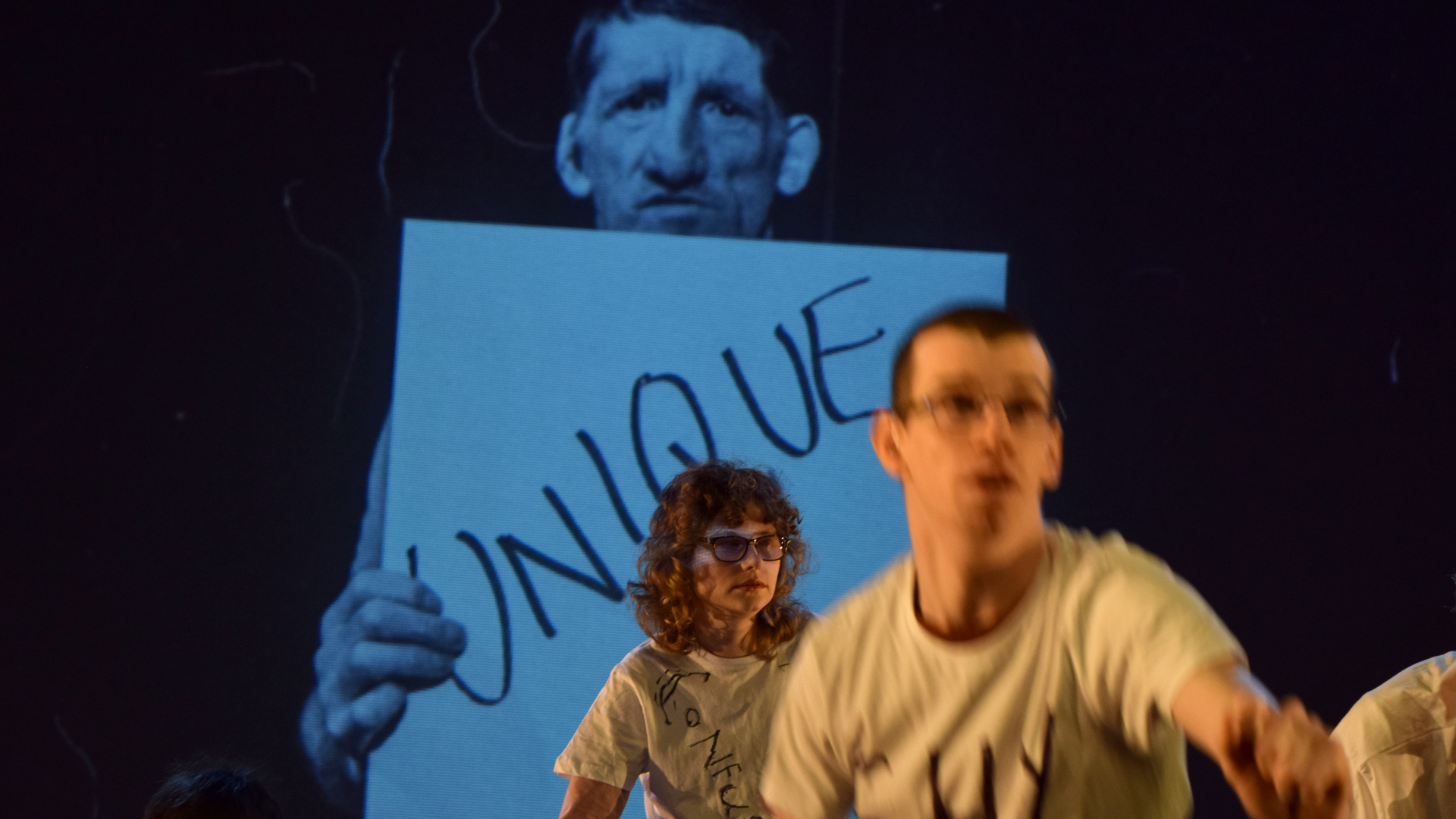 Specialism
LEVEL has a wide public audience and a small production team working with participants and artists to produce new material. This work is influenced by our specialism in providing opportunities for adults with complex needs and learning disabilities to discover, experience, create and be inspired by cutting edge art, ideas and culture. We actively celebrate notions of creative difference and value the unique work that can originate from these differences. Our specialism informs and inspires our work but does not restrict it. We believe access to culture, ideas and the arts benefits everybody and there should be no limitations and no cultural restrictions. We see learning disabled people as a full part of our society and make every attempt to mitigate any cultural/societal divides and imposed limitations. All work is presented equally and without irrelevant distinctions.
Our reputation is for high quality work, professionally presented and underpinned by critical thinking. We are not afraid to be controversial and we want to make a difference.
INFORM, INSPIRE, CREATE, CHALLENGE & INTERROGATE 
Our Research
A research & development programme underpins all our work, providing ideas and material for our future and tools for evaluating & interrogating our practice. Our small but talented production team produces new work that can tour nationally and internationally. Where possible we collaborate with local, national and international partners, organisations and artists to make the best art possible.
Our Home
The LEVEL Centre is an award winning purpose built contemporary arts space located at the edge of the Peak District in rural Derbyshire. It provides fully accessible gallery spaces for installations, performances and events together with the resources to develop and produce new work.
Our Funders
Over the years, LEVEL has been privileged to have the support of many individuals and organisations. They have each enabled us to establish the organisation, to build the LEVEL Centre, to provide a highly skilled workforce and Board, and to open our hands ever wider to continue and extend the projects – in the Centre, out and about in the community and across the world.