8 September 22 – 6 January 23
Twist and slide the 3D shapes and watch their virtual counterparts do astonishing things!
Explore the subtle, contemplative interactions between a physical and virtual world in ARPS Immersive – a mixed media play space. ARPS invites visitors to move the 3D printed shapes on the play platform and watch the corresponding virtual objects do astonishing things on the walls!
Produced with mentoring from Collusion, Norwich University of the Arts and funded with the award of an Arts Council England Project Grant.
ARPS was further developed during Will's LEVEL Residency in early 2022, where he tested ideas with two community groups before reworking ARPS as a public installation for LEVEL's main Immersive Space.
ARPS Immersive now presents its virtual world wrapped around the room across four projection screens.
Enjoy!
Tickets are free, but as a charity we welcome a suggested donation of £1 per person. You can donate in cash or by contactless donation when you visit, or by using the PayPal button below.
Booking
Open Monday – Friday from Thursday 8 September 22 to Friday 6 January 23.
Tickets are FREE, but please book in advance.
Bookings are for up to eight people (including carers if required) for a 45 minute visit. You only need to make one booking for you and your group. When you book for ARPS IMMERSIVE you'll have exclusive use of the installation for 45 minutes, but you can book a double slot if you need more time.
Please select your preferred date and time in the booking calendar opposite. You'll receive an automated email confirming your booking which also gives you the option to rearrange if required.
Although wearing a mask isn't mandatory, we would prefer you to wear a mask in the public areas of the building unless you are exempt. After each session all surfaces will be wiped down with antibacterial spray ready for the next visitors.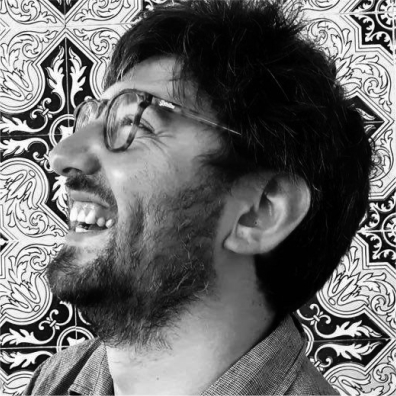 Will Hurt: Digital Artist
Will Hurt is a Visual Artist and Creative Technologist based in Norwich, UK. He uses technology, abstraction and play to investigate relationships between virtual and physical spaces. Most often his work is resolved as interactive installations, mobile apps or site specific gallery exhibitions.
Will has worked with the National Gallery, British Council, Tate, Near Now, Lumen Prize, Collusion, Fak'ugesi Festival, Floating Points, Questlab, LEVEL, QUAD, Light Night Leeds, Quays Culture, Eureka! Children's Centre, Edinburgh International Science Festival, originalprojects and Yarmonics.
www.willhurt.com