The HouseFound Symposium on 2 March 2022 was a new conference on disability arts and access and was produced in collaboration with our Artistic Associate Katie Walters and Radical Body.
The symposium was designed for arts leaders in the performance and visual arts sector who could embed change within their organisations. The aim was to share best practice for working with disabled creatives and demonstrate the quality of work that artists can produce when given the opportunity to perform from home.
The event was in two parts, a series of panel discussions followed by live performances. After an introduction on Disability Arts and terminology, the panel talked about Barriers to Entry and Models For Success. The discussions were followed by live-performances from disabled artists homes which was streamed online and projected into a physical space at LEVEL for a small in-person audience.
The day was a huge success, with nearly 100 delegates joining the conference from across the UK. The symposium successfully  demonstrated how straightforward it is, with just small adjustments, to run an event that includes creatives who struggle to leave their homes.
Everyone's access needs are different. There is no one size fits all approach. It's important to be open to new ways of working, and be responsive to the experience of the artists you work with.
Working in the arts as a disabled person can be a very vulnerable experience, and we are often expected to work in ways that don't suit us. Building trust with disabled artists takes time, reassurance, and practical action.
3. Stable relationships and partnerships
Investment in long term relationships with disabled artists is particularly helpful and rewarding. Having a consistent point of contact who understands our needs helps us to maintain relationships that otherwise might be lost during periods of ill health.
Timeframes look very different for people who struggle to leave the home. Limited and unpredictable energy levels mean that we often need much more time to do things.
Direct financial support in commissions and grants is important for all artists. People who struggle to leave their homes often struggle to access that support, and really benefit from bespoke opportunities.
6. Reach out to us directly
People who struggle to leave their homes are a particularly marginalised segment of an already marginalised category. Our CVs might look a bit different, and it is difficult for us to compete with artists who don't face the same barriers that we do in gaining experience. Affirmative action is a
good way of addressing this issue. Dedicating a percentage of call outs specifically to artists who have difficulty in leaving the home would be a strong starting point.
Now that the arts sector is moving back into physical spaces, hybrid events are an important way of maintaining access for people who struggle to leave their homes, both as audiences and performers.
8. Technology can level the playing field
Livestreaming is a powerful tool for inclusion, but digital poverty can be a major barrier. Providing people with the kit they need to participate in livestreams at professional quality requires investment. HouseFound partners Radical Body address this issue by loaning high
quality webcams to artists. For more information on their specific setup, feel free to get in touch.
9. Software is as important as hardware
Finding the right platforms for livestreams and the right software to create them is important. It's easy to fall back on tools like zoom, but investing time into learning how to use more complex software will produce a higher quality product in the long term. Information about the software we use is included in the HouseFound follow up pack.
Being willing to acknowledge your limitations and ask for support when there are things you don't know is really important. Ask artists what they need, and listen to what they tell you. If there are questions you don't know how to answer, you can contact LEVEL or Radical Body for
support and we'll be happy to help.
HouseFound resources to view and download:
Watch the HouseFound panel discussions:
Watch the HouseFound performances:
A selection of images from the HouseFound symposium on 2 March 2022.
We are planning to launch a HouseFound Festival in 2023/2024 subject to fundraising. If you would like to be involved in the festival please get in touch: info@levelcentre.com.
Creator and Producer: Katie Walters
Katie (Tom) is a young radical performance maker based in Coventry. A Co-Founder of disabilityarts organisation Radical Body, and an independent writer and performance poet. Katie creates interdisciplinary art that focuses on themes of disability, environment, and metamorphosis. They began their career in the arts as a Slam Poet, winning the SLAMbassadors National Youth Slam in 2014, and competing in the prestigious Roundhouse Poetry Slam in 2017. They have performed their poetry at numerous events and worked closely with the National Autistic Society on a number of performances and awareness campaigns.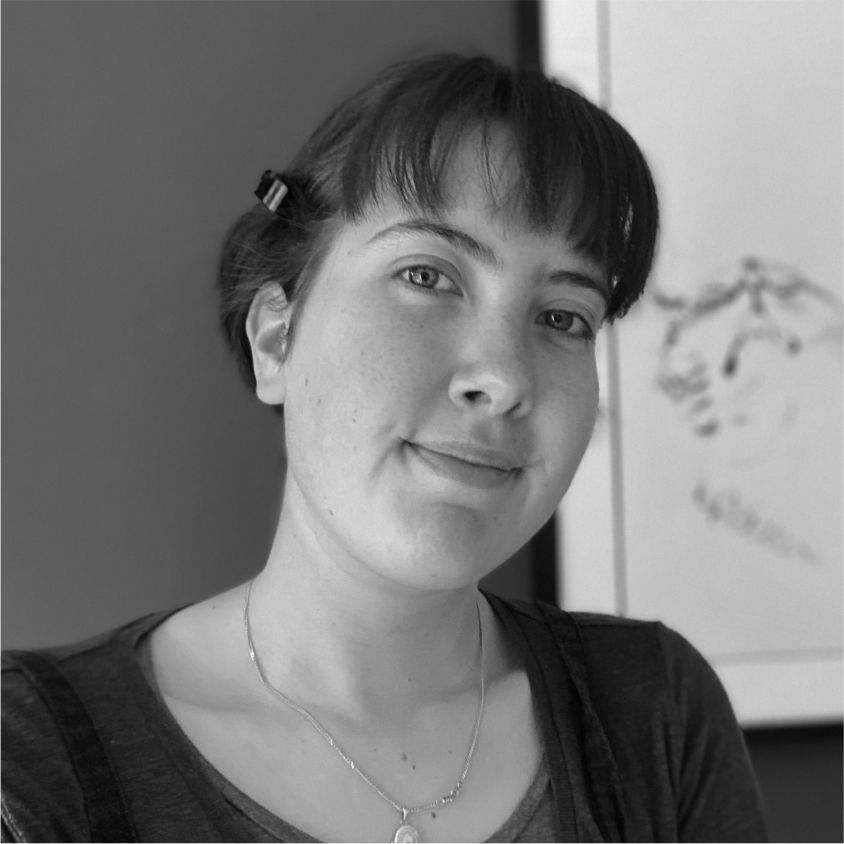 Bella Milroy is an artist and writer who lives in her hometown of Chesterfield, Derbyshire. She works responsively through mediums of sculpture, drawings, photography, writing and text. She is also a portrait artist. Her work explores how we touch and make contact with the world around us, with the hand-held being of particular significance. She makes work about making work (and being disabled) and not being able to make work (and being disabled). She is interested in the duality of every-day existence, and how things can be both beautiful/painful, both interesting/dull. This process-based practice is fundamental to her as a disabled artist, utilising and working with the significant limits and demands of living with a chronic illness, all mixed in with the detritus of domesticity.
Elle Chante is a singer and musical self-expressionist based in the Midlands. Using her vocals, lyrics and instrumentation she strives to encompass and share with the audience the world that she lives in. A strong believer in the power of empathy and community, Elle aims to make music that creates space for people to better understand each other and themselves. She is particularly interested in making work that explores issues of  mental health, invisible illness and disability. 
Elle has spent the last 2 years looking at production and has recently been supported by Youth Music to release her own self produced EP which will be released in 2022.
Edward has played at Green Man, Isle of Wight and Truck Festivals and supported the likes of Johnny Marr with his band The Boy I Used To Be, but after a diagnosis of Fibromyalgia, Edward started recording solo in his bedroom. These recordings culminated in a self-titled debut album for Brutalist Records in 2019. As the world slowed down, Edward started Dis on Portsmouth's Unmade Radio, a show playing disabled artists monthly and he is currently finishing his second album.
George Bastow is a writer, poet, blogger and journalist based in North Warwickshire. He has written for numerous publications and regularly performs his poetry at the Saboteur Award spoken word night Yes, We Cant. He wrote/recorded the spoken word poem Joy Lies Within for Unlimited & Coventry City of Culture 2021's Joyful Journeys, a multi-sensory, multi-media project for disabled/neurodivergent creatives. George is on the Board of Trustees for Writing West Midlands and regularly co-runs creative writing workshops as part of The Spark Young Writers Groups programme. George is a full-time wheelchair-user with quadriplegic cerebral palsy, he is passionate about increasing representation and inclusivity both in the arts and wider society.
"Messy but charmingly so" – the Guardian
Conor Aylward is a playwright and performer who has been working in entertainment for 20 years. He has been commissioned 10 times and his work has been presented at Cambridge Junction, Camden People's Theatre, Trinity Bristol, Home and Contact in Manchester. 
Rick Dove is a mixed-race, and neuro-divergent poet and storyteller. whose work explores themes of identity, philosophy and social justice using a blend of traditional, modern, and free verse styles, in order to interrogate the liminal spaces that define our common humanity.  Born with a "Hole in the Heart" and diagnosed with Myasthenia Gravis in adulthood, Rick was classified a clinically vulnerable as the pandemic took hold, and has been working on digital stages and new mediums, including spoken word albums with Nympths and Thugs.  Rick has had poems published by The Guardian, Untitled Writers, Arachne Press, Nine Pens Press, and The Morning Star. His debut full collection, Tales From the Other Box, was published in August 2020 by Burning Eye Books and he was dubbed "one to watch" by 2019 TS Eliot Prize winner Roger Robinson. Rick was crowned the H&T National Poetry Slam Champion 2021 at the Royal Albert Hall on 4th July 2021.
Performer: Cathy Mungall-Baldwin
Cathy Mungall-Baldwin is a folk-pop singer, songwriter, flautist and researcher based in Scotland. She has been writing songs and music since her teens and sings with her band Jelephant and Saxofolk, a jazz-ceilidh band. She studied music, media and flute at the University of Sussex and Guildhall School of Music and Drama, and more recently behavioural science and public health. She made radio features on different music cultures for BBC Radio 3 and BBC World Service. Cathy learned the music of Finnish Karelia and Lapland, Iceland, the North West of Scotland and Belarus through courses, community music projects, research and her family. Performance credits include the Kihaus Folk Music Festival (Finland), an Irish/Icelandic festival at the Icelandic Opera House (Iceland),  Fèis an Eilein/ The Skye Festival (Scotland), singer with the BBC World Service Irish Band, Edinburgh Festival, and gigs for Bosnian refugees, homeless people, psychiatric patients, and people with dementia. She sings folk songs, and original songs about topics including involuntary childlessness, social isolation during the Covid-19 pandemic, and neurodiversity in relationships. Cathy is proud to be neurodiverse and mobility impaired.
What's next for HouseFound?
In 2023 we plan to launch the first HouseFound Festival featuring artist and performances from across the UK. If you would like to get involved or support the HouseFound Festival, please get in touch: info@levelcentre.com