LEVEL Makes is our exciting programme of performance and visual art workshops that explore creativity and expression for learning disabled adults.
We have Performance and Visual Art workshops on-site at LEVEL Centre on a Monday. We also offer online performance classes for adults with PMLD on a Tuesday morning.
Fancy giving it a go? We offer FREE taster sessions on the first day of each term.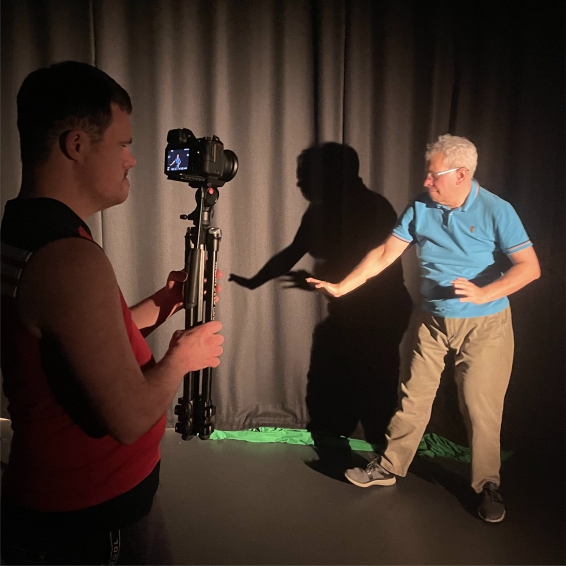 25 April – 6 June 2022
For this next block of sessions, we will be creating our own box theatre to present a performance piece as well as continuing to strut our stuff with our energetic group dance work.
25 April – 6 June 2022
During this term of art workshops, we will be continuing to experiment with printing techniques and layering but using the theme of portraits to create artwork of ourselves and others in the group.
26 April – 19 July 2022
In this 7 weeks we'll be working towards creating a group play with our own characters, using movements and sounds to perform the piece, incorporating individual ideas and themes of wellbeing.
We want to make sure that everyone enjoys their time with us here at Level, that's why we offer free taster sessions on the first day of term so that you can come along and see what you think!
1. Register your interest in joining one of our workshops by clicking the button below, emailing or giving us a call
2. We'll tell you a bit more about the class and ask you some questions
3. Try a taster session on the first day of term
4. Join the class and get creative!