Use our Accessibility Toolbar to customise your experience on The LEVEL Centre Website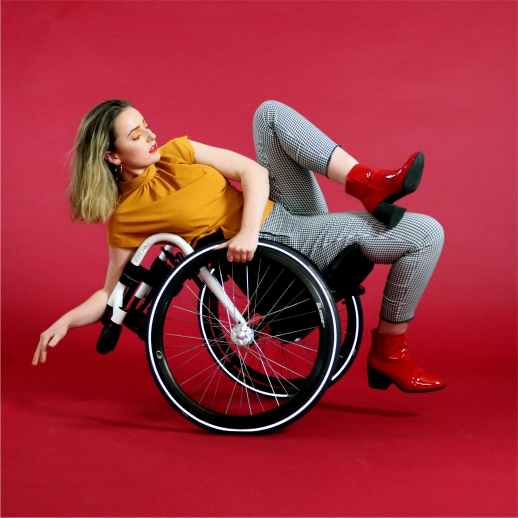 Residency feedback:
To follow…
Maiya is a London based Contemporary Dance Artist and Jazz musician. She is a Sadler's Wells Young Associate 2023/24, was a finalist in BBC Young Dancer 2022, and has an MA from Northern School of Contemporary Dance where she danced with Candoco Dance Company. Her artistic practice is rooted in research exploring the physical language of hope and expression of a voice being more than spoken words. In particular, she is fascinated how the unique contributions of her disability intertwine with being a contemporary dancer and Jazz Saxophonist.
Currently Maiya is performing a duet by Extended Play Dance for Candoco Dance Company, works as a Creative Support Artist for National Youth Dance Company with Wayne McGregor CBE, and continues to research her practice with Hawk Dance Theatre, Mimbre Acrobatic Theatre Company, and Alleyne Dance. Maiya is a previous Associate Artist at Mind the Gap and was a shortlisted artist for the Arts Foundation Future Awards 2023.
Photograph: Courtney Lowe
MUA: Faye HJ Cumberbatch
Images from Maiya's residency
Support Us
Find out more about how you can support Level and our work, from donations to advocacy and volunteering
Access For All
Find out more about our access at Level Centre including our access statement and sensory story.
What's On
Read more about our current exhibitions, installations and events at Level, online and beyond