Wednesdays 11am – 12pm/2pm – 3pm
Wednesdays 11am – 12pm & 2pm – 3pm
LEVEL Visual Arts sessions are currently taking place online using Zoom. These hour-long events are a creative, sociable, accessible and interactive opportunity for adults with a learning disability. Led by professional artist Georgia Peskett, LEVEL's visual arts sessions provide a virtual space to explore, experiment and create through the use of easy-to-access materials and expert guidance. Our group sessions are small (up to 8 participants), friendly and creative. Participants are welcome to bring their own ideas of what they would like to create and we will do our best to facilitate these. For some sessions where specific resources are required, we can send out resource packs free of charge or for a voluntary donation.
Time to socialise
Create your own work
Share your work
Build confidence
Discover new techniques
Publish your work
For more information or to book a taster session please fill out our contact form:
NEED HELP GETTING ONLINE?
We've put together a set of resources to help you get online and join us for our Zoom sessions
The LEVEL Visual Arts Archive
LEVEL Visual Art Collection
Work availalbe for loan
A catalogue of selected work available for loan, completely free of charge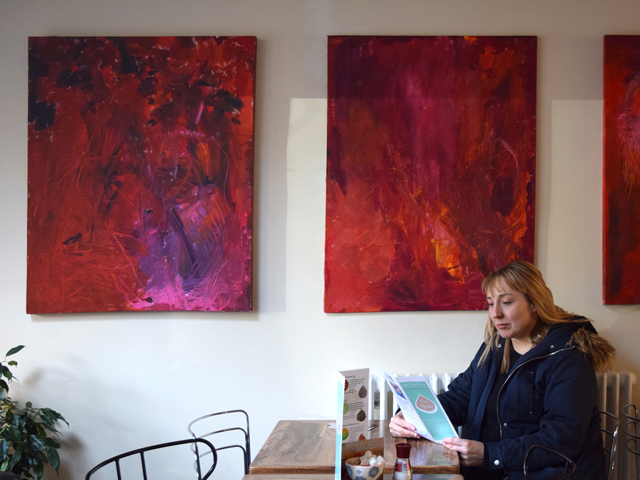 Exhibitions & Events
Current Programme Postponed
Exhibitions of work created at LEVEL in galleries, cafes and festivals