Public Exhibition: Visual Art call out
We're looking for the best Contemporary Visual Art by and for learning disabled, neurodiverse and disabled artists. We want to fill LEVEL Centre with work that celebrates 'The Art That Difference Makes' and we're looking for your artwork to make that happen!
*NEW for 2023* Under 18 category
Work that is suitable for, or created by learning disabled, neurodiverse and disabled artists
Contemporary 2D Visual Work. We're happy to accept most forms of 2D visual work: pencil, acrylic, watercolour, oil painting, paper art, printmaking, calligraphy, embroidery, textile, photography, digital print etc.
Please note that we can't accept any 3D sculptural work or digital work that requires screen display.
Group and individual submissions are welcome
Only open to UK based artists
U18 Categories are ages 7 to 11 and 12 to 17
The applicant must be the legal copyright owner of the submitted work and it is their responsibility to ensure that the copyright is not restricted under any law.
If the work is being submitted via a representative, it is the representative's responsibility to make sure that they only submit art that the artist can claim full copyright for

Level and Devonshire Group employees and freelance staff are not permitted to enter.
Submissions will only be accepted through a completed application form. We would also like you to complete an anonymous Equal Opportunities Monitoring, but this is optional. Once submitted, applications cannot be edited. The application form will collect:
Contact information
Details about the artwork and the artist (name, size, materials)
Equal Opportunities Monitoring
GDPR permissions
Terms and Conditions agreement
You can submit up to three high quality images of the piece, clearly labelled with the artist's name and the name of the piece. The maximum file size is 4mb.
Artwork must be:
If your artwork is shortlisted for the exhibition, it must be:
no larger than 100cm x 100cm and no smaller than 21cm x 21cm (or A4)
framed/mounted and ready to hang on an STAS Picture rail when delivered to LEVEL. https://www.stasgroup.com/en/products/picture-hanging-systems.html We may need to attach D-rings and picture wire to your work that are appropriate for our hanging system
a maximum weight of 20kg/m
The exhibition has been kindly sponsored by Peak Village in Rowsley who are supporting Level throughout 2023 as their Charity of Choice.  As part of that support Peak Village are offering a first place prize of £300 and £200 for second place. The People's Choice Award is kindly sponsored by Turner's Art Supplies in Matlock.
There are five prizes on offer. The first, second and two U18 place winners will be selected by our professional industry judging panel, while the People's Choice Award will be voted for by the public and announced at the end of the exhibition.
1st prize: £300
2nd prize: £200
People's Choice award: art supplies from Turners Art
2 x U18 categories: art supplies
Deadline for submissions: 12 June (9am)
Selected work to arrive at LEVEL no later than: 1 July
Private View and prizegiving: TBC
Exhibition opens: 5 July
Exhibition closes: 1 September
Thank you to this year's Visual Art prize sponsors: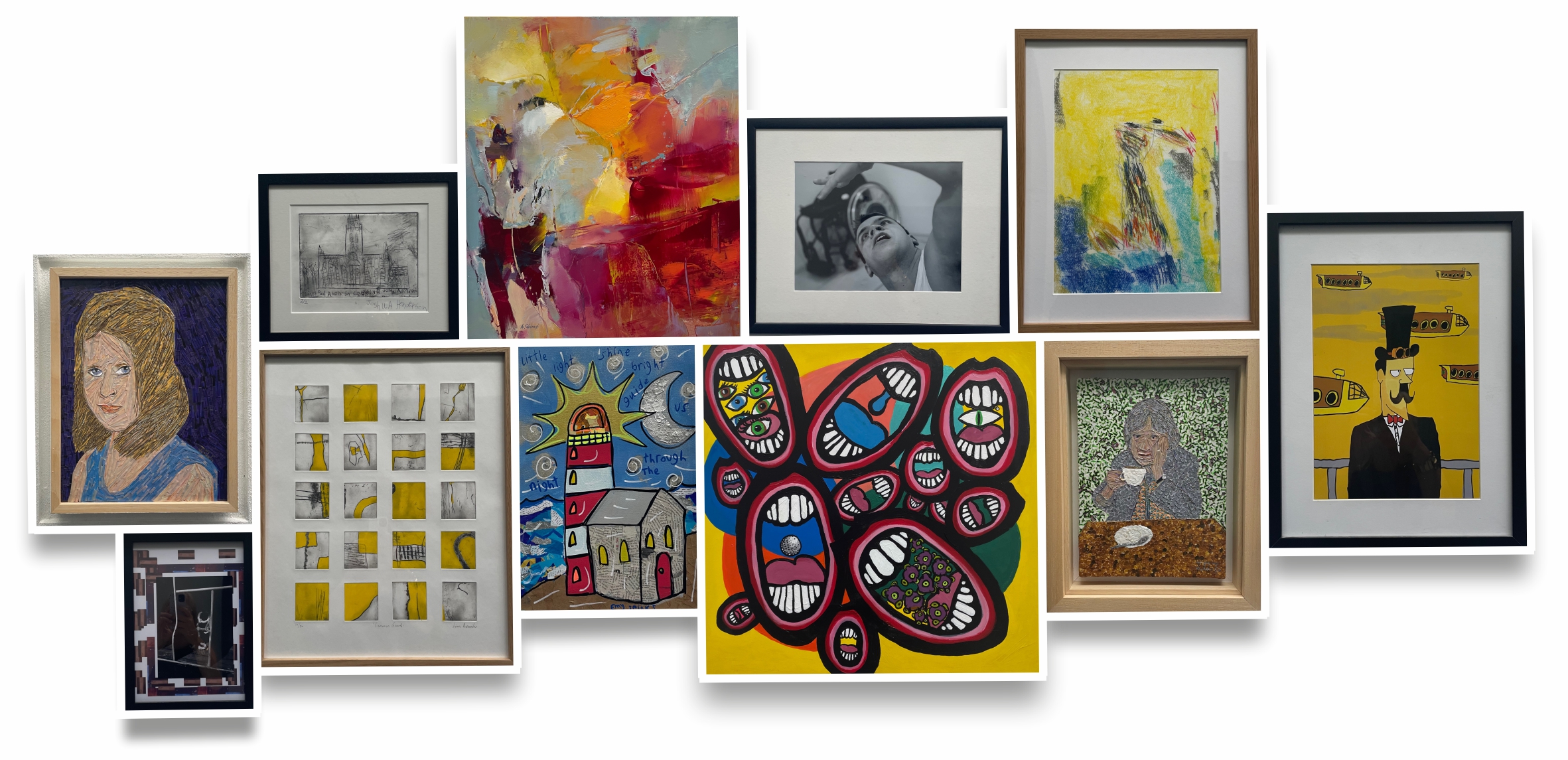 "Being on the panel was a fantastic opportunity to explore the wealth of talent and get to know more about the visual art practices of learning disabled, neuro-diverse and disabled artists in the UK. The winning artists in 2022 created work that was wonderfully engaging and visitors to LEVEL were captivated by all the fantastic artwork in the exhibition."
Panellist Damon Jackson-Waldock
The Arthouse in Wakefield